Leather Wallets
A view of the shop
Handmade Leather Wallets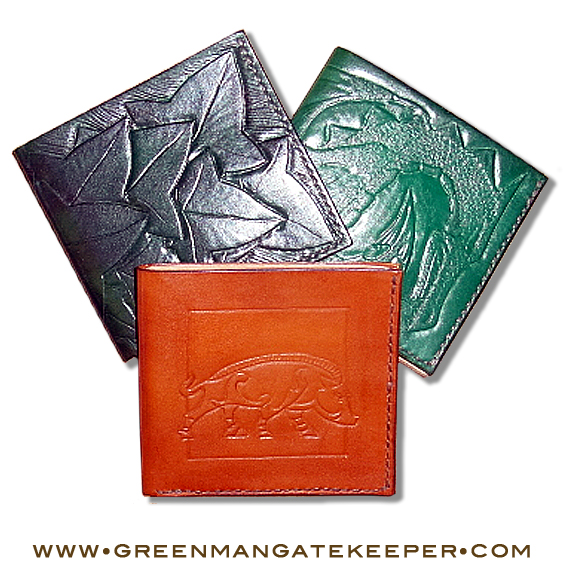 Ivy Leaf, Green Dragon, Celtic Boar Wallets
Handmade in Leather

Inside view
One large note pocket.
side pocket and
card pockets.
Layout may vary.

Ivy Leaf Wallet
Dark Green


Green Dragon Wallet

Celtic Boar Wallet
(with natural leather scaring on reverse)

---

Made to order - Guide price £60.
All our leather work is unique, no two are made the same.