Fully Illustrated 153 page handbook to accompany the Notes Tarot.
Contents include
1. Introduction and Background to the Norse Tarot
2. The Major Arcana
3. The Minor Arcana
4. Tarot Spreads
Appendix A: Tables of Correspondences in the Major Arcana
Appendix B: A Quick Guide to Interpretation
Bibliography
Index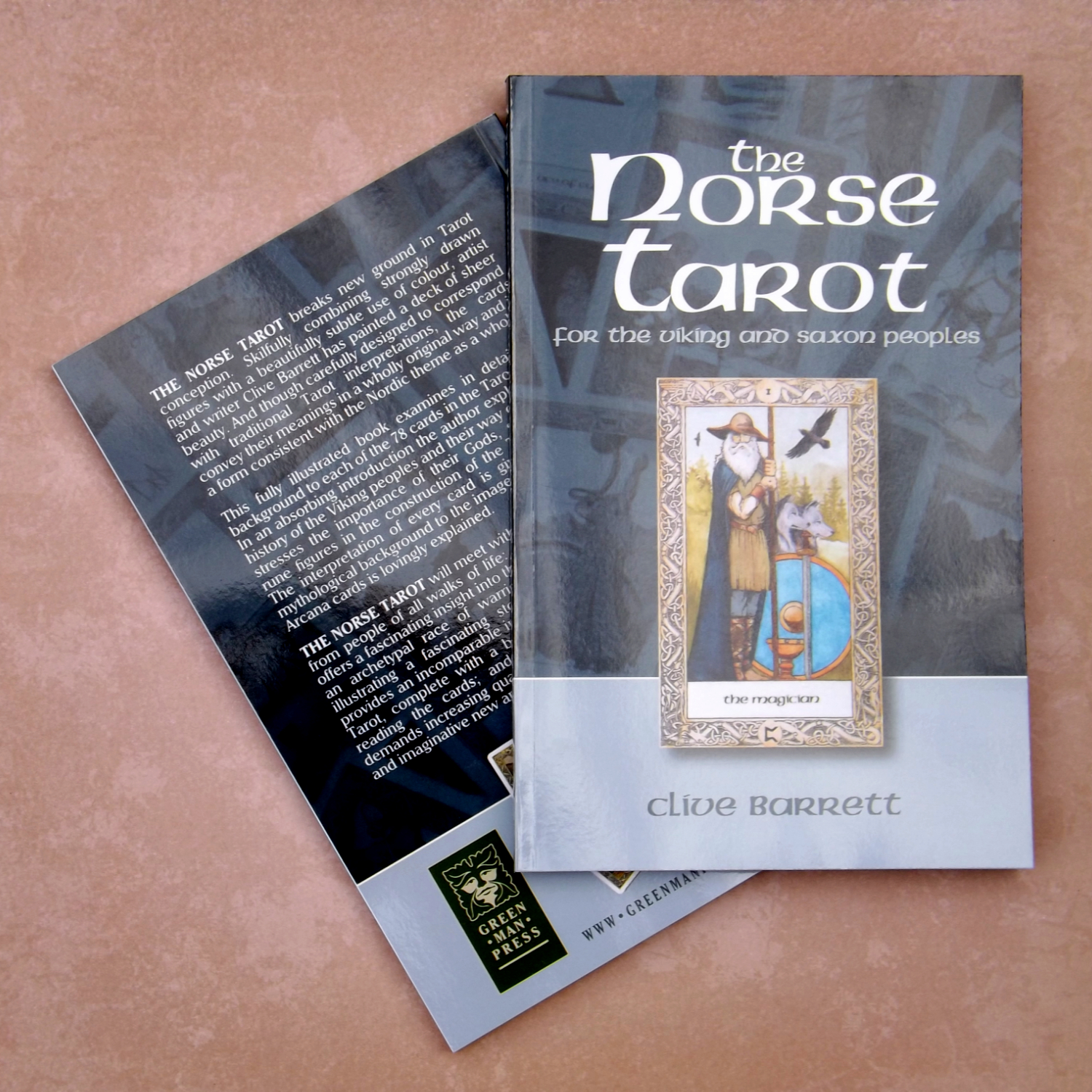 This is the handbook only and does not include the cards.
Size (approximately) 14 x 21.5 cm., 153 pages.
THE NORSE TAROT breaks new ground in Tarot conception. Skilfully combining strongly drawn figures with a beautifully subtle use of colour, artist and writer Clive Barrett has painted a deck of sheer beauty. And though carefully designed to correspond with traditional Tarot interpretations, the cards convey their meanings in a wholly original way and in a form consistent with the Nordic theme as a whole.
This fully illustrated book examines in detail the background to each of the 78 cards in the Tarot deck. In an absorbing introduction the author explains the history of the Viking peoples and their way of life and stresses the importance of their Gods, sagas, and rune figures in the construction of the Tarot cards. The interpretation of every card is given, and the mythological background to the images on the Major Arcana cards is lovingly explained.
THE NORSE TAROT will meet with great satisfaction from people of all walks of life: for the layperson it offers a fascinating insight into the lives and beliefs of an archetypal race of warriors, with every card illustrating a fascinating story; for the novice it provides an incomparable introduction to the use of Tarot, complete with a basic guide to laying and reading the cards; and for the enthusiast who demands increasing quality it offers a highly original and imaginative new angle.